In this post, I'll share some of my favorite digital marketing resources.
This article may be useful to anyone looking for digital marketing materials for small businesses.
Without further ado, let's get this party started.
Disclaimer: A couple of the links on this site are affiliate links. I will receive a commission if you purchase a product or service via one of these affiliate links at no additional cost to you.
1. Business name generator
This may be the first requirement for any business that wishes to begin operations online. There are a few tools that I frequently use to generate blog names for myself or for my clients' blogs.
Shopify business name generator: This is one of the simplest, most popular, and free business name generators available.
Business name generator: This is yet another business name generator that can be used to generate unique name ideas for your company. Simply enter a keyword, and it will generate a business name for you
2. Domain name and hosting
Once you've decided on a business name, you'll need to register a domain and set up hosting. There are a lot of domain and hosting services out there, but here are three that I've used in the past.
My personal favorite is Namecheap because they have prompt customer service.

3. WordPress theme
If you're building a website on the WordPress platform, you should pick a theme that best fits your company's demands.
Here are a few of the theme providers from which to choose.
Theme forest
elegantthemes
templatemonster
4. Necessary WordPress plugins
When you're using WordPress, it's crucial to realize that there are a plethora of useful plugins available to make your life easier.
Yoast SEO plugin: This is a must-have plugin for anyone building a website or blog because it aids in SEO and makes life easier.
I theme security: This security plugin is a must-have because it offers database backup, security, file change monitoring, brute force protection, and strong password enforcement.
Updraftplus: For backups and security, this is a must-have plugin.
Wp-optimize: This plugin allows you to cache your website, then minify HTML, CSS, and JavaScript, as well as compress images and tidy up your database.
Contact form by Wpform: The ideal contact form for your WordPress website.
Google Analytics: This plugin integrates a Google Analytics dashboard into your WordPress website, allowing you to keep track of current events on your site such as page visitors, page views, and other essential statistics.
WP auto terms: This plugin allows you to create custom legal pages such as privacy policies, terms & conditions, and other legal documents
5.
Search engine optimization tools
To rank organically in a search engine for a certain keyword, search engine optimization (SEO) is critical.
Organic, relevant, and high-quality traffic is provided through SEO. It's like a free 24-hour marketing for your website. Strong SEO entails a high level of reputation and trust.
There are numerous tools available, but I will only discuss a couple that I have used and found to be really effective.
ahref: It's like a leader in search engine optimization, and when it comes to crawling, it's second only to Google.
Google page speed insight: This tool is from Google, and it informs you how quick your website is by checking it against various matrices and assigning a score from 0 to 100.
Google Search Console: Google Search Console is a Google service that is available for free. It aids in the monitoring and, in some situations, the resolution of server side load and security issues.
Keyword.io: This is possibly the most efficient tool for keyword research.
SEM Rush: This tool can be referred to as an alternative to the ahref
SEM scope: This is another tool that gives you more information about a specific keyword you're interested in. It's more of a keyword analysis tool.
Answer the public: You can use this tool to find long tail keywords.
Google analytics: It's a free analytics tool that analyses your website and provides useful information.
Spyfu: This is a competitor analysis tool that may be used for SEO as well as Google Ads.
Copyscape: This tool allows you to verify your written text for plagiarism.
Keyword surfer: It's a Chrome add-on that gives you more information about a keyword when you Google it.
6. Social media marketing tools
Here are some social media marketing tools that are frequently used.
eclincher: It is all in one social media management platform for small and medium businesses.
Sprout social: It is a tool for social media administration and optimization for organizations of all sizes. Also, give a one-month free trial.
Hootsuite: This platform allows you to manage your social network accounts, as well as produce cool content, schedule posts, and manage teams.
Buffer: For small businesses, the best social media management platform.
Read more: 10 Must-Have Social Media Tools for Small Businesses
7. Email marketing tools
If you want to incorporate email marketing into your marketing strategy, you should look into these email marketing tools.
Aweber: Aweber is without a doubt one of the top email solution providers in the world.
You can see me talking so much about Aweber because it is my personal favorite.
You can start with the Aweber right away. Try it for free.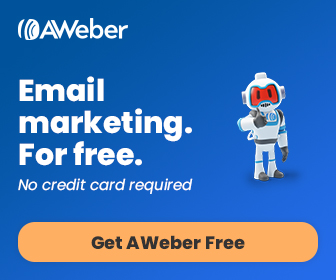 Send in blue: SendinBlue is an email marketing solution for small and medium-sized businesses (SMBs) looking to send and automate email marketing campaigns on a budget.
MailerLite: Mailerlite is the finest marketing solution for small businesses since it allows you to send automated emails, create landing pages, build forms, and popup.
Constant Contact: My favorite email marketing tool is Constant Contact.
Mailchimp: Many small and medium-sized businesses, as well as freelancers and consultants, use Mailchimp as their primary email marketing platform.
ConvertKit: Another lovely email marketing tool is this one. It's capable of far more than just email marketing.
8. Content marketing tools
Blogs are required for any business websites, not just bloggers.
However, producing and developing content is not an easy process, especially in these age of competition.
When it comes to creating a blog, you must be up to date on current events, and having the right tools can make your life lot easier.
So, here are a few of the tools I use to maintain this and other blogs.
Keyword Everywhere Extension: This Chrome add-on delivers keyword analysis information when you do a quick Google search.
Mention: media monitoring and social listening platform
Buzzsumo: Many bloggers utilize it to uncover new and fresh content in their field.
Notion: All in one notes, databases, kanban boards, wikis, calendars and reminders app.
Grammarly: It assists you in avoiding minor grammatical errors and writing grammatically perfect articles.
9. Conversion optimization tools
Zoho Pagesense: You can measure essential website metrics, analyze your visitors' online behavior, and provide them with a customized website experience
Microsoft Clarity: Clarity is a free user behavior analytics tool that uses session replays and heatmaps to show you how users interact with your website.
Google Optimize: Optimize is fully connected with Google Analytics, allowing you to instantly see how you can improve your website.
ABTasty: This application offers AI-powered personalization and experimentation, as well as feature management and product optimization.
10. PPC marketing tools
WordStream: Create, optimize, manage, and measure high-performing paid search and paid social campaigns using this tool. This is also a little pricey.
Google Ad Editor: The Google Ads Editor program is a free download that allows you to work offline and make mass changes fast and efficiently.
Google Keyword Planner: This tool will help you find the most relevant keywords for your business.
Google Trends: Google Trends is a free application that displays data and graphs on the popularity of specific Google and YouTube search phrases.
Invoca: This is a call tracking tool for PPC ad campaigns. This tool is useful if you're using call extensions in your Google Ads.
Stencil: When you want to show your designer or customer a mock-up of your display adverts, this tool comes in helpful.
11. Influencers marketing tools
Tapinfluence: TapInfluence is a marketing platform that automates the creation, management, and analysis of influencer marketing campaigns.
12. Important tools for video marketing
Filmora: Filmora is a basic video editor
Wistia: It's a video hosting service.
Tube buddy: Tube Buddy is a browser extension that overlays a set of features on top of the YouTube website. It can assist you in growing your YouTube channel more quickly.
13. Necessary tools for landing page building
Unbounce: It is a tool for building, publishing and testing high-converting landing pages. Unbounce allows you to A/B test a campaign with ease.
LeadPages: They have a tonne of beautiful templates for lead magnets, webinars, and landing pages to help you develop your prospect list.
SeedProd: SeedProd is the most popular WordPress drag-and-drop landing page plugin. For beginners, it's really simple.
14. Graphic designing tools
Canva: Canva is a free visual design app that lets you make invites, business cards, posters, lesson plans, social media posts, Zoom backgrounds, and more using professionally designed templates.
Adobe InDesign: It may be used to make posters, flyers, brochures, magazines, newspapers, presentations, books, and e-books, among other things.
15. Copywriting tools
Note: Copywriting is not the same as content writing.
Start copywriting: the Best place to learn copywriting.
Copywriting course: Another free resource to learn copywriting.
Market smiths: The copywriting service providers.
Copy smith: AI powered copywriting.
16. Lead generation tools
ClickFunnels: It enables users to create sales funnels using a variety of pre-made, customizable templates. ClickFunnels is a tool that helps businesses and entrepreneurs sell and market their products and services.
SleekNote: Sleeknote is a cloud-based platform that uses website popups to help online businesses achieve conversion targets.
OptinMonster: It enables you to develop eye-catching opt-in forms that have been shown to increase conversions.
hunter.io: lets you find professional email addresses in seconds
LinkedIn Sales Navigator: It assists you in identifying the ideal prospects with whom to form trusting relationships. Using the search and filter features in LinkedIn Sales Navigator, you can find the perfect kind of prospects.
17. Marketing chatbots tools
HubSpot chatbot: The chatbot builder is part of HubSpot's Sales Hub, and you may use it for free.
Tawk.to: You may use this free application to track and communicate with website visitors, react to support tickets, and create a help center.
Tidio: Tidio is a business communicator that integrates live chat, chatbots, Messenger, and e-mail into one platform.
18. CRM for small businesses
HubSpot: It includes a free CRM as well as other marketing and sales tools. It's an excellent starting point for newcomers or small businesses.
Bitrix24: Bitrix24 offers a completely free CRM software with an infinite number of users.
Zoho CRM: Zoho's main CRM software comes with a fully functional free edition.
19. Social proof tools
Proof factor: To increase conversions, it employs social proof and gamified pop-ups.
ProveSource: This is another social proof tool that you can use to increase conversions on your website.
---